iPad vs Wacom: Choosing Best Digital Drawing Tablet
Which is better for digital art – iPad or Wacom Tablet? And since there are different iPad models which is better for drawing? Wacom tablets have been around for longer, but are they still better than Apples hit devices? If you are a beginner digital artist, or a traditional artist who wants to try their hand in digital, it is important to choose the right equipment.
The choice between iPad or Wacom tablet depends on your personal preferences and tasks you need to accomplish.
In general you will definitely love working on iPad if you value mobility and drawing directly on your screen. Wacom on the other hand would be a great choice if you are used to working in front of your computer. Even more so if you love multitasking and using powerful software like Adobe Creative Cloud (ie Photoshop, Illustrator, After Effects etc).
If you are looking for a more thorough comparison, let's continue. In this article, I cover both pros and cons of iPad as well as Wacom tablets. I base my opinion on my own experience as an illustrator and designer. I hope that it will help you make the right choice.
iPad vs Wacom: What are the main differences
When looking for a tablet for digital drawing it may be hard to choose the right one, as these days there are many different models out there. I'll focus on the most popular brands: Apple with their super popular iPad series. And Wacom with their pen models. These are both great picks and I have a very productive experience using both of them.
However, while being a great choice for digital art, iPad and Wacom pen tablets are completely different devices.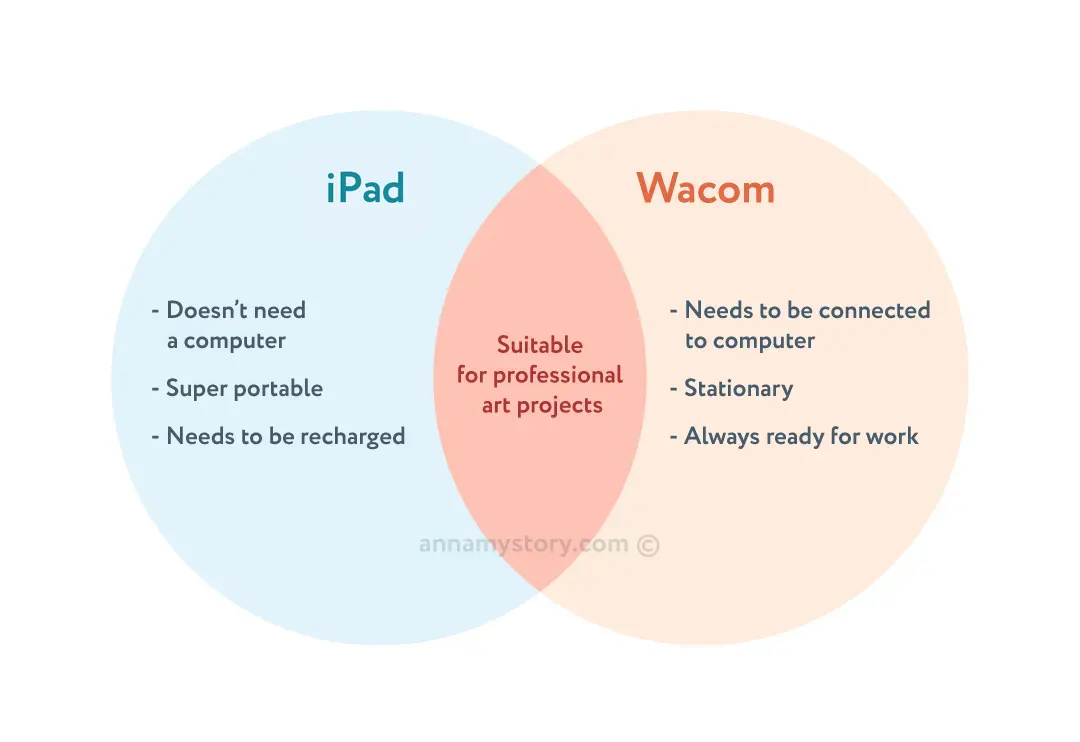 In case of iPad, you draw with Apple pencil directly on your screen. Much like you do with a pen and paper. You see what you draw right there. It's super intuitive and most people get used to it rather quickly.
Also, iPad doesn't need connection to a computer or any other device. You can simply pick it up, turn on and start drawing. You can view it as a portable working station. It allows you to take it with you and draw wherever you feel like it.
Unlike iPad Wacom tablet requires connection to a laptop or a computer. It replaces your computer mouse with a tablet pad and a stylus pen. You move your hand on the tablet and the drawing is being displayed on your computer screen. It may take some time to getting used if you have no previous experience with such tools. It is a good option if you have a designated working place and don't move around that much.
iPad Overview
iPad has quickly become a favorite drawing tool for many digital artists, and rightfully so. They are powerful, portable, convenient and can even replace a laptop in many situations.
Up until a few years ago only iPad Pro models could be used for drawing. But starting 2021 we have a lot more options on which iPad to choose. You can use iPad Pro, iPad Air, iPad and iPad mini to create your art. But which one is better?
In this table I compare main characteristics of top iPads from each category (iPad Pro, iPad Air, iPad and iPad mini).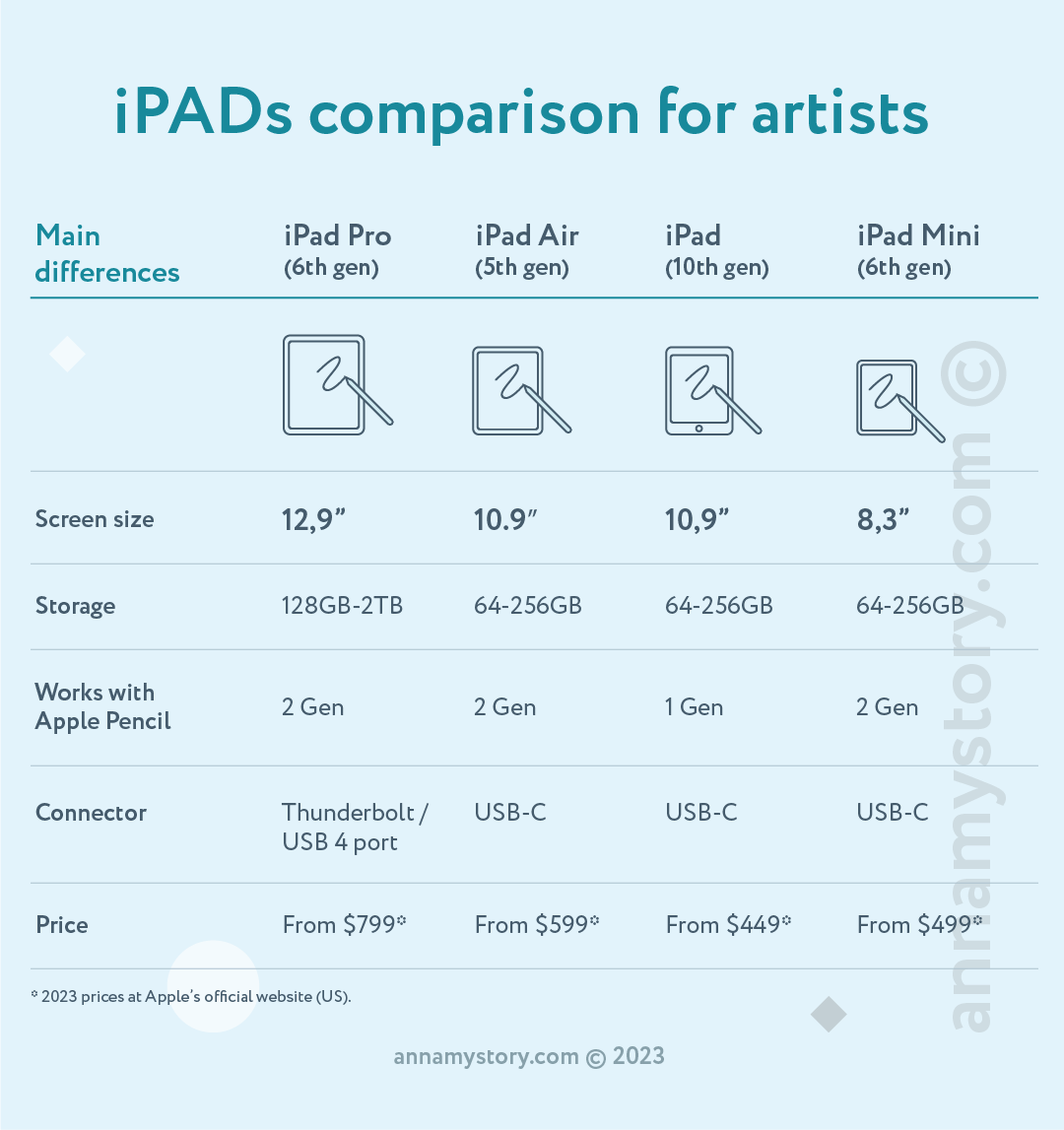 As you can see, iPads that can be used to create digital art vary greatly in terms of screen size, capacity and of course price. Apart from it, every one of these iPads allows you to work in various drawing apps. Obviously, you can browse, check e-mails, write notes and do almost everything you can do on a laptop as well.
The collection of good drawing apps is quite good. What's even better, the list keeps growing. To name a few: Affinity Designer, Adobe Fresco, Autodesk Sketchbook, plus many others.
Probably the biggest drawing app for iPad is Procreate. It is exclusive for iPads and offers an impressive range of possibilities for a professional quality work.
It's also my favorite app when it comes to creating illustrations. If you want to know more, you can read my detailed Procreate app review.
Let's see what pros and cons iPad can offer.
iPad Pros: Why it is better than Wacom
With iPad you don't need any laptop or computer to be able to draw, just an Apple pencil and installed drawing application. It's also a great all-in-one device. So you can do a lot of different things apart from creating art, like surfing internet, playing games, watching movies etc.
Even the biggest iPad Pro with 12,9" screen is truly portable. You can easily put it in a backpack and go to a park or café, and keep drawing while enjoying your favorite coffee.
Being able to draw directly on a tablet screen makes for a huge difference. Even if you have not been drawing that much traditionally, drawing on iPad feels super natural right from the start. For me personally it's also the best tool for sketching.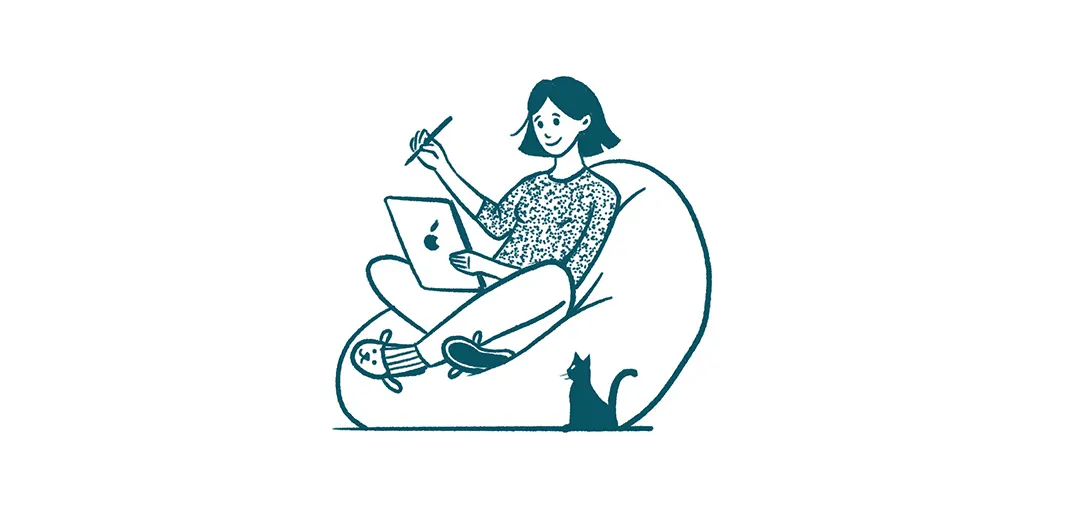 iPad Cons: Why you might not like it
You can definitely enjoy browsing and watching movies on your iPad for around 10 hours straight (with latest models) without a need to charge your battery. But when it comes to drawing it's a bit different. Using Procreate can discharge the battery pretty fast. That's why I usually draw in "sprints" when working on big projects. I do some element or part of the illustration and take a break. Then I come back to work on the next element and so on. Check out How to Improve Battery Life when using Procreate
There are a lot of great apps that can be installed on iPad. But you still may lack some programs. I mostly mean the ones Adobe Creative Cloud offers (many of those are considered a standard in the industry). Even though this year Adobe keeps updating its Photoshop and Illustrator version for iPad, those are still not the same programs as their desktop versions.
Even the cheapest iPad costs more than Wacom pen tablets. Plus, you need to buy your Apple pencil separately. It is not a small purchase for many people. Although it is a great investment in your digital art career, it may be not for everyone, especially at the start.
Wacom Tablets Overview
Wacom tablets have been used by professional artists for years. Of course, there are other pen tablets on the market nowadays as well. However, Wacom devices are still considered a standard artists' and designers' equipment due to their quality, compatibility with different computers/laptops, Plus they have a wide range of models for different budgets.
In this article I want to focus on Wacom pen tablets. The reason is simple: they are a more obvious choice for a starter than more expensive Wacom display tablets. But if you want a detailed comparison of iPad, Wacom pen tablet and display tablet, I have a detailed review here.
Here's a table comparing 3 main Wacom pen tablet models (One by Wacom, Wacom Intuos and Intuos Pro) for an easy reference.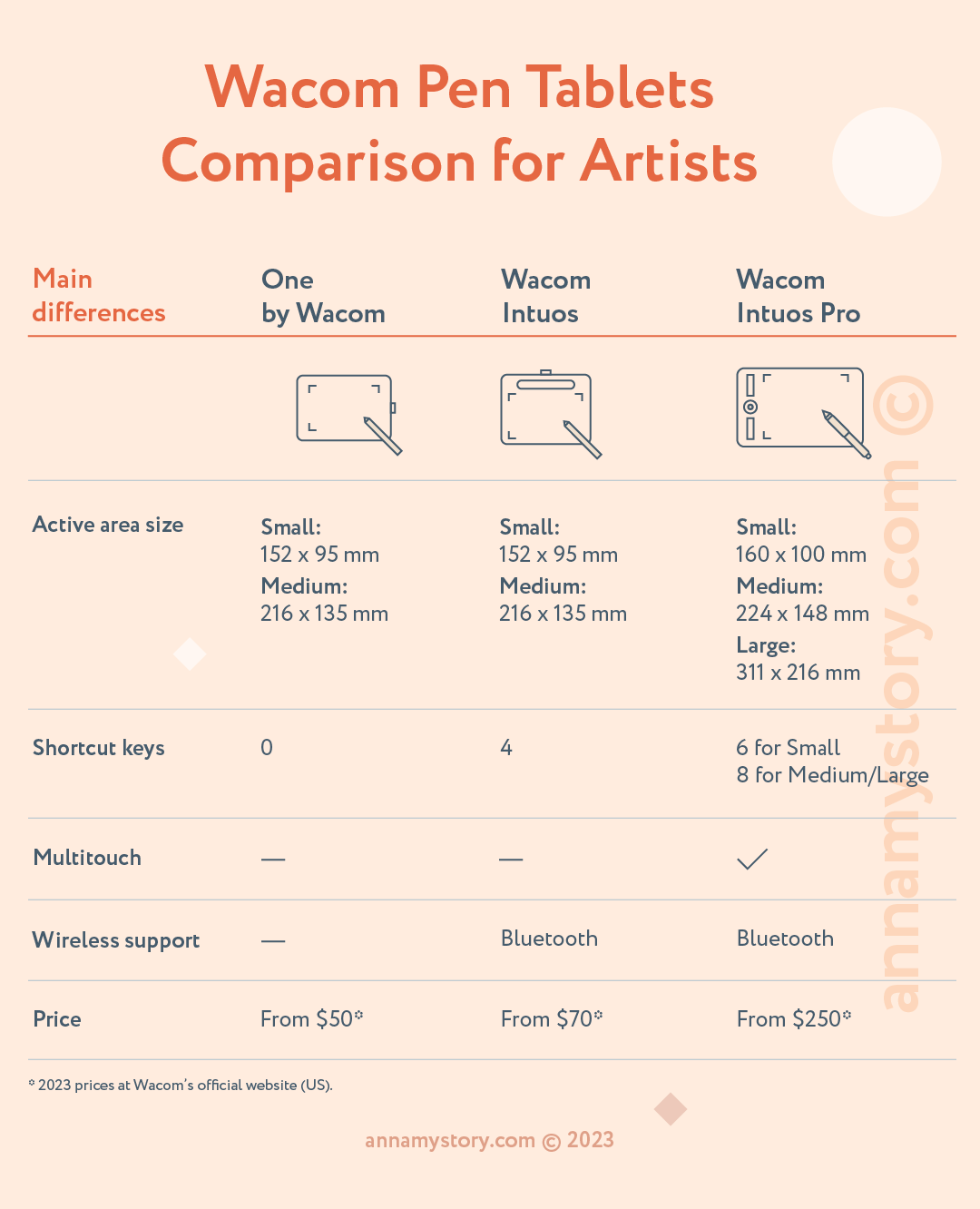 As you can see, there is a variety of sizes. In addition, you have a substantial price range for pen tablets. In my experience they are all pretty great and your choice comes down to convenience and price.
If you have a tiny working space, you'll probably want to choose a smaller model. And if you value having express buttons, a zoom wheel + more convenient stylus with a rubber section for a better hold – you would definitely love Wacom Intuos Pro.
Let's see what pros and cons of buying a Wacom tablet are.
Wacom tablets Pros: Why choosing it over iPad
With Wacom tablet connected to your computer you have a range of powerful professional programs ( like Adobe Illustrator or Photoshop ) at your disposal. You also use the whole storage of the computer for your flies. Which can be much bigger than an iPad storage, unless you choose to buy the most expensive model (with 2 TB).
Wacom tablets are considered a standard equipment for designers and illustrators in many design studios and agencies around the world. If you ever consider getting an in-house creative job position, it would be great to know how to use Wacom tablet.
Wacom pen tablets have really affordable basic models. What's more, you don't have to buy stylus separately, as it is already included. If you already have a computer/laptop, buying a Wacom pen tablet can be an easy and inexpensive investment in your creative career.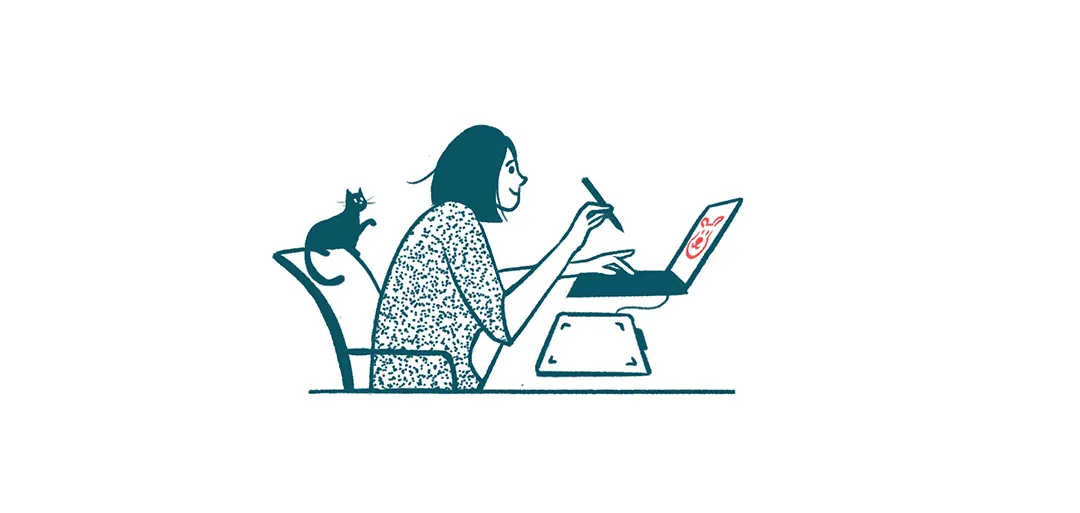 Wacom tablets Cons: What iPad is better at
Lack of mobility
Wacom tablets need to be connected to your computer or laptop, so you can't move around much with them. They require a designated working place, which not everyone may have.
Adaptation
Drawing on the tablet and seeing the result on your screen may be not intuitive at all for many people. This scenario often requires adaptation period. Even if you are used to working with computer it's not quite the same as using a mouse in terms of actual drawing process feel.
Software Price
Although Wacom tablets themselves are not that expensive, there are hidden expenditures like Adobe CC ( required monthly or yearly subscription fee) or any other program you'd like to work in. While Procreate for iPad is a one-time $12,99 purchase, you'll need to pay around the same amount of money monthly to be able to use Photoshop alone.
Which to buy for digital drawing: iPad or Wacom?
When choosing between iPad and Wacom consider where you will work most of the time. If it's going to be your computer for the most part, then Wacom pen tablet is a great choice. You will have the best professional drawing software to choose from as well. And you will not have to deal with excessively big budget.
If you are planning to be mobile, and not sure you will actually need the complete list of drawing programs like Adobe CC and others, iPad is a perfect choice. Procreate is definitely capable of becoming a great drawing app for you. Pairing those two together will make your iPad a true digital artist's station.