Why It is Worth Getting iPad to Have Procreate
IPad is a wonderful gadget that you can use in a multitude of ways. However, as an artist you are mainly going to be using it with drawing apps, among which Procreate is probably the best one. This drawing app has become a game changer in the last couple of years. It brought new possibilities and opened alternative ways to create digital art to thousands of creative artists.
In case you did not know, Procreate is an iPad exclusive. It is only available on iPads and iOS. This means you cannot use it on Windows or Android. This creates a situation where artists who want to work in Procreate need to get Apple's tablet first. That is when the main questions rise:
If you have never tried Procreate before and you do not own an iPad, is it worth buying one to get access to Procreate?
Alternatively, if you already tried and liked Procreate, but still not sure on how much you can actually use it for in your creative process. Will it justify buying iPad for it?
So the answer to the main question of Is it worth getting iPad to have Procreate is:
Yes. If you plan on working and creating digital art, Procreate alone is enough reason to buy an iPad. Procreate provides so much creative freedom, that getting an iPad is 100% worth it. In fact, there are multiple other reasons why you should get one. More about them right bellow.
1. iPad's high prices vs Procreate's creative opportunities
Is it worth paying high price for iPad if you want to use Procreate?
I had the same question when making a decision on if I should buy an iPad or not. At the time, I was happy with Photoshop, Illustrator and other software from Creative Cloud. Through years of experience working in these programs, I got comfortable with them. I knew how to use them to their full potential and it seemed enough. However when Procreate was launched and I learned about its key features, I could not help but be tempted to try it myself.
"To buy or not to buy?" As Shakespeare would have put it nowadays. Eventually I did get iPad Pro, because back then only a Pro model supported Procreate. Not anymore though. (You can see the full list of models that support it in my detailed Procreate review). It means that today you do not have to pay the top price to get Procreate. You can choose a non-Pro version of the iPad and still get the app.
So, that is what I did 3 years ago, and I definitely have zero regrets. Looking back at that choice, I realize that it was one of the best decisions I made in my creative career.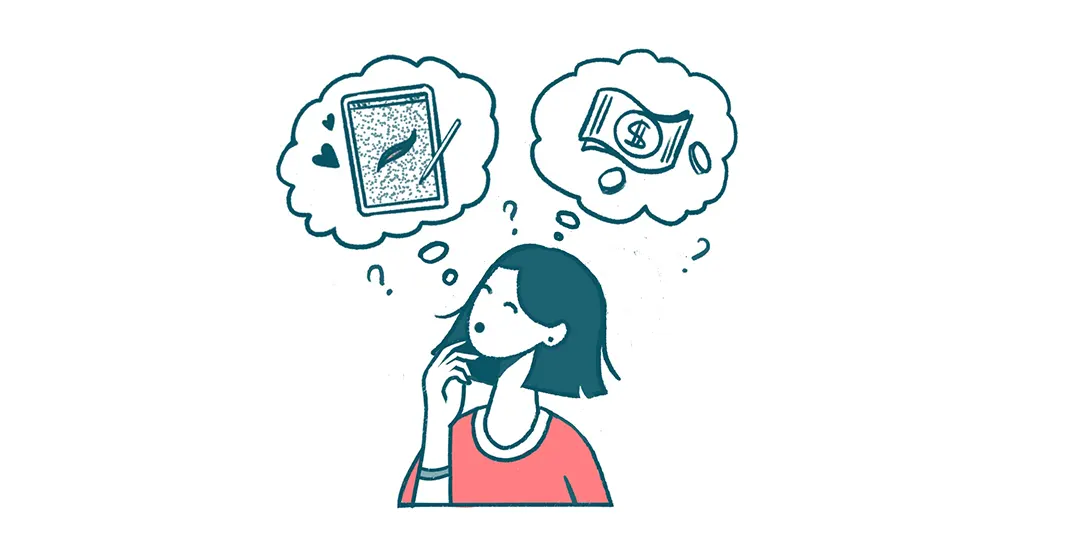 High prices vs Big opportunities
Obviously, the main issue comes with the prices of iPads. They are not cheap by any means. Therefore, if you are not sure how you are going to be using your tablet for art creation, you might doubt the necessity of buying your own.
Look at it like this. As an artist, you are literally making an investment when buying an iPad for Procreate. The good thing is that you are investing in yourself. And you know what you are getting for the money. There are plenty of tutorials on what you can do in Procreate. So it's pretty easy to learn how to work with it and create awesome art.
When getting Procreate you get the benefit of some of its main advantages:
– Brushes
– Mobility of the tablet
– Super smooth workflow
– Fun drawing experience
These are the key features worth considering. There are another points to take into account, of course. If you want to know what Procreate can provide, feel free to check my Review.
These advantages and opportunities you get with iPad + Procreate duo are enough to justify the price. With time, you will have more and more of positive return you get from being able to work freely on your art. No constrains of being tied to a computer (PC or Mac) alone makes it up for me, honestly. In addition, there are all these cool features that Procreate has and keeps adding as they develop the app.
2. Additional perks of iPad
But let's not forget that when you are buying an iPad, you not only getting a mobile working station. You are also getting a powerful multimedia device. And it is designed to provide a lot of fun and convenient features. The most obvious and prominent are:
– Internet browsing
– Watching videos
– Listening to music
– Using various iOS applications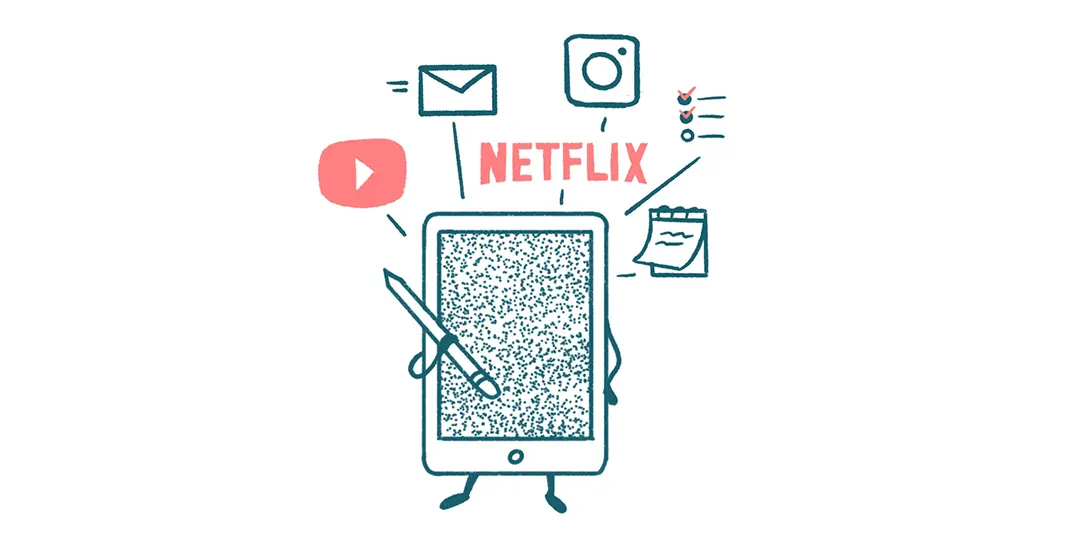 Even if you are planning to use it mainly with Procreate, there will be plenty of times when you need a break or want to simply relax. And as a tablet iPad does offer a great value for that. I find it really convenient to manage my Instagram on my iPad, for example. Compared to a phone it gives a better user experience due to a bigger screen size. Being able to take it anywhere with me, even on a trip, also helps a lot. Overall, it is quite a versatile tool. Equally capable in terms of working potential and leisure activities.
3. Important things to keep in mind when making a decision
When you do decide on getting an iPad for Procreate, you should take into consideration these points though:
– Is Procreate free on iPad?
No, Procreate is not free. If you would like to use it, you will need to buy it from Apple Store. The price is USD 12.99. It is a one-time purchase. So no subscription is required. Which is a more than a great value, especially when compared to other drawing apps. However you still need to remember that and plan for this additional cost.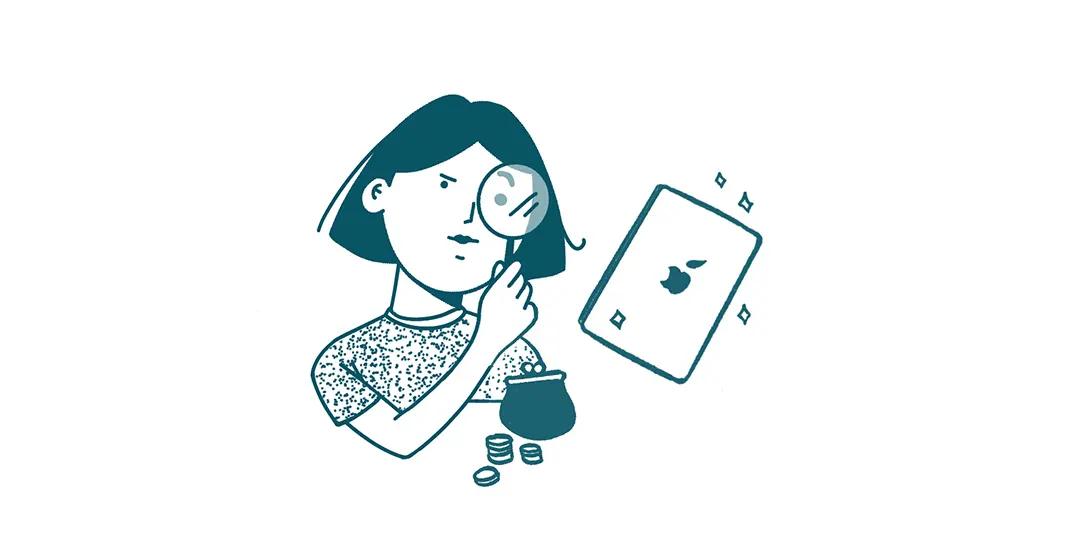 – Does Apple pencil comes with iPad?
No, you will have to buy Apple pencil separately. Different iPad models require different versions of the Apple pencil. Here's the list (as of 2023):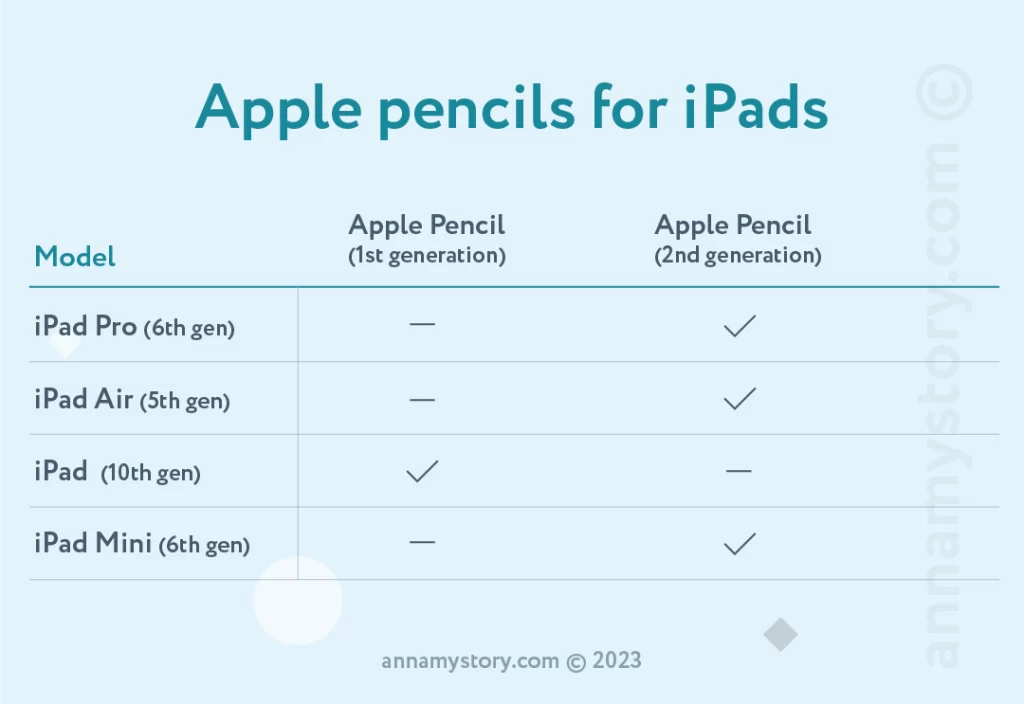 And in order to use Procreate to its full potential you will 100% need a pencil. Therefore, it is one more expense you should keep in mind.
Conclusion
So is it worth buying an iPad for Procreate alone? Yes. If you are an artist and want to create digital art, it is definitely worth spending a considerate sum to get this drawing app.
The good think there are more options in terms of iPad version that support Procreate, so the prices are more flexible. And don't forget that with Procreate you get yourself a great multimedia tablet, that offers many fun options.