Illustration Trends 2022: 7 Major Styles
It has become a good tradition in creative industry to try to predict upcoming trends. As the year is closing to its end, many authors start giving their predictions. However, I have noticed that many of these articles don't focus on a specific field. They tend to mix together graphic design, illustration, interfaces and everything in between.
Of course, most of it is a part of visual design in general. But I'd like to concentrate on illustration in particular. It is a huge and popular field. And being an illustrator with many years of experience myself, I'm excited to give my own selection of illustration trends in 2022. Sure, I already had some ideas and general feeling of what's coming. But it was even more interesting to take a closer look and do a fresh research.
So if you are wondering what illustration styles will be trending in 2022? What next big illustration trends will be the most popular and influential? Then this article is for you.
Some big trends of 2021 will definitely follow us in upcoming year. While new fresh tendencies are already starting to rise as well. This is the list of trends that will play major role in illustration art in 2022:
Flat 2.0
Hand drawn
Geometry
3D
Animation ready
Line art
With Lettering
In order to come up with this list I've analyzed main illustration and graphic design platforms. I've also compared marketing trends of this and previous years. Adding to this my own understanding of the industry, I believe these trends will dominate next year. Let's take a closer look at each of them.
1. Flat 2.0
Will flat illustration style remain popular in 2022?
When flat illustration trend first started, using funny vector characters instead of boring stock photos for web and socials felt like a breath of fresh air. Nowadays we can see it literary everywhere. Something that was meant to give brands unique touch now started to look more generic. Especially after stock image sites became overflooded with this kind of illustrations.
However, this huge trend of the last 5 years isn't going anywhere. Right now we can see that it finally started to transform into something fresher and more personalized. I'd call it flat illustration style 2.0. Flat 2.0 will be all about unique shapes, textures and details. Instead of flat images that look similar we'll see more artistic approach aligned with brand's vision. Which I'm very happy about as an artist working a lot with advertisement
2. Hand drawn illustrations
Will hand drawn illustrations be popular in 2022?
This rising illustration trend feels like a good answer to flat illustration omnipresence. Don't get me wrong, traditional art has been and will always be popular and timeless. However, in the epoch of digital marketing and social media it was rarely used by businesses for their branding.
Next year I expect we'll see more of hand drawn (or made digitally while imitating traditional materials) illustrations in different fields like web or branding. Hand drawn art is very personalized and each illustration is unique. I believe brands will love to return this personal touch in their communication once more.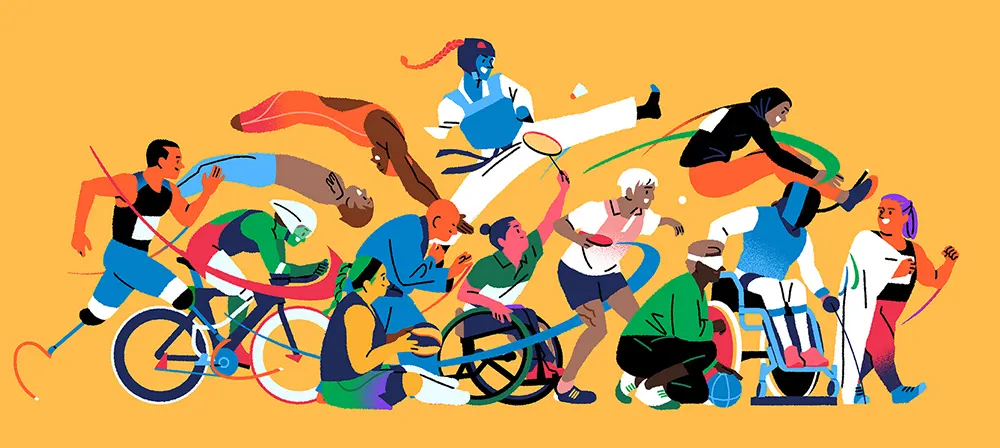 3. Geometry
Geometric illustrations will see a renaissance in 2022
A trend of using geometric shapes is not new (check out Bauhaus and constructivism art of 1920s on wiki) but we can see it rising again at the end of 2021. It is fun, not that hard to implement and gives artists a lot of flexibility. Abstract shapes, lines and angles can become a background of the illustration or even form a wholesome composition all by themselves.
4. 3D
The demand on 3D illustrations in 2022
3D illustration is traditionally associated with gaming and character design. But in the last couple of years it became a hot trend in other creative fields as well. Big brands like Facebook now use funky 3D characters in their campaigns, we can also see it in web and animation. And I'm sure this trend will only rise in 2022.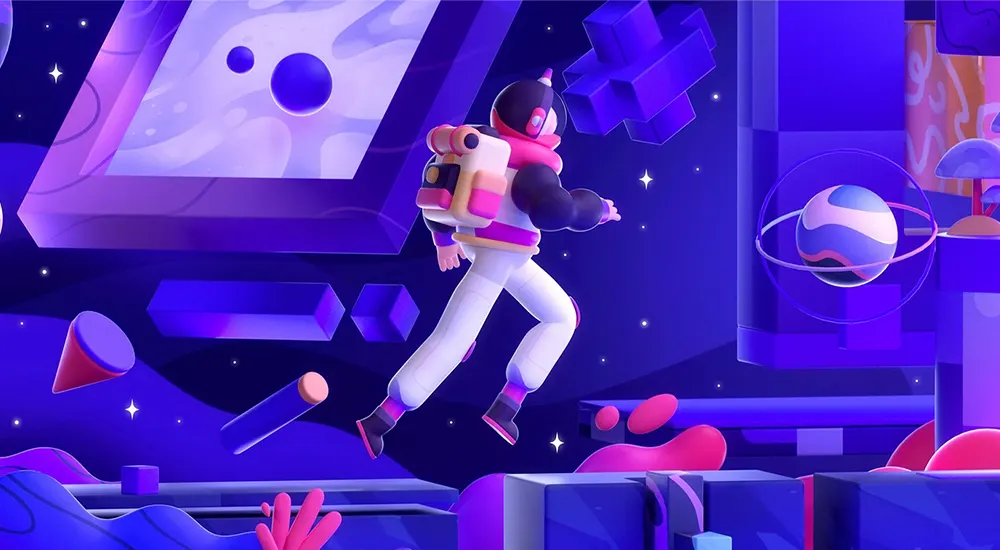 5. Animation ready
It's time to create animation ready illustrations
Speaking about animation, it's no wonder that it became one of the biggest trends of the last years. We can see moving pictures everywhere – on socials, in presentations, in advertisements and websites. Animations grab attention and sometimes can tell a story much better than a static picture.
Some styles of illustration are easier to animate than the others. If the drawing is too complex and detailed, animator will have a hard time bringing it to life. On the other hand, simple shapes combined with interesting textures that add some twist seem to be an optimal mix. It definitely has a personal touch and is animated without much difficulty.
So as the trend for animated illustrations will remain, I expect the more simplistic illustrations with textures to be the most popular in 2022.

6. Line Art
More of line art illustrations incoming
Simple lines and clean aesthetics are a complete opposite to fancy 3d illustrations and intricate animations. However, in the age of constant informational noise this simple style becomes more and more popular.
Line art can be used in many ways: as minimalistic prints in contemporary apartments, in packaging design, as logos and even tattoos. So I'm sure we'll see more of it upcoming year.
7. Lettering
Lettering will be integrated into illustration art
Popularity of hand-drawn letters nowadays cannot be denied. Lettering in its modern interpretation can be found in logos, books, wedding invitations and recently – in advertising. Some artists go one step ahead and combine their letters with illustrations creating unique compositions.
A simple style of Illustration, the one that does not take all the attention from letters, works really well in such combination. I think lettering will stay with us for a long time. So we might see more illustration + lettering unions in 2022.
Conclusion
I believe these trends will be strong in 2022. Of course, there's always a chance something unexpected may happen. But in general such tendencies can be predicted. I hope my list will help you get ready for upcoming year and we will see many awesome art.