Procreate Dreams: New Animation App Features, Price, Release Date
Savage Interactive, a company that created Procreate – one of the best drawing apps for digital artists, is about to change the creative industry once again. On November 22, 2023 the company is releasing a new animation app for iPad and iOS called Procreate Dreams.
When Procreate was first launched in 2011 it was a game changer. Drawing on a tablet has never felt so smooth, intuitive and simply fun. After I tried it myself, Procreate quickly became my main software of choice for creating custom illustrations. Today, after many updates it is an extremely powerful drawing app for both professional illustrators and aspiring creatives who just want to have fun and express themselves through engaging visuals.
Procreate Dreams aims to follow the same path of innovations. It is set to bring new features and new capabilities to the field of digital animation. Based on the official release the goal is to make a perfect animation app that anyone can use. And this also means that the app is not going to be overly expensive.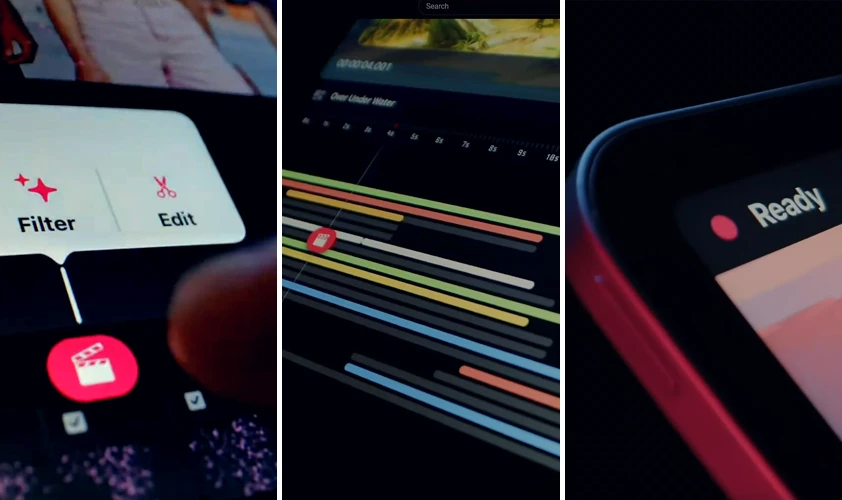 Procreate Dreams Price
Procreate Dreams costs 19.99 USD. You will only need to pay for it once, as there are no subscription plans or fees. A truly affordable price for all the features packed in this upcoming app.
Procreate Dreams Features
And talking about new features, the list of new capabilities and potential perks we are getting is really impressive. During the special live event it was announced that Procreate Dreams will have:
GPU acceleration: Procreate Dreams is built on a new engine that uses the resources of your GPU (so it is graphically accelerated). Unlike so many apps that draw the power from CPU. This allows the app to be very fast and smooth. Again, this follows in the steps of how the workflow feels in the original Procreate.
Completely New File Format: This new ".dreams" format supports instant open and close. Moreover, the format has an Automatic saving capability, which instantly saves all the changes you do. No need to worry about losing your progress anymore.
Eternal History: Thanks to the new file format you project file will include a complete "undo history". So, you can basically roll back any changes at any time. It is a very convenient feature as nothing gets lost.
1million x 1million Resolution: You read it right. The next generation Procreate Paining Engine you will be able to create animations with astonishing 1m x 1m resolution.
Revolutionary Timeline: A multi-touch timeline made specifically for animation, supporting fluid gestures to not interfere with the creative process.
Flipbook: You can turn the timeline into a flip book. With a simple gesture you can hide the timelines transforming them into a compact book that will show one frame at a time. With all this newly freed space you can focus on drawing the image of that frame.
Live Filters: You can add filters with a single touch, and the effects are instant. Same applies to removing filters.
Audio & video: We will be able to edit video and add sound to our animations with very low latency due to the Procreate Audio Engine.
Procreate brushes support: Procreate Dreams will support all the brushes available for Procreate, which is fantastic.
Onion Skins: Easily activate and customize Onion Skins.
iCloud Support: iCloud synchronization with backups.
Advanced Text & Type options: Dreams will allow users to animate, type and import custom fonts.
Stage: This is a new environment that will keep focus on elements you want and when you want. You will be able to Zoom, Pan and Rotate around the stage with pinch gestures.
Animation and recording in real time: This is a self-explanatory feature, which can have various useful applications. Like showcasing and saving your work process for example.
Privacy protection: A very important step from the company. Procreate team specifically pointed out that there will be no image diffusion model, no data harvesting models. This means your work will not be used without your permission as your data is not used behind your back.
I am super excited about this new app release. Digital artists are getting an all-in-one app for creating hand-drawn 2D animations and motion graphics, while incorporating photos, videos and sound.
Being a freelance illustrator, it was always problematic for me to work on animations when moving or traveling. Now with Dreams it looks like this problem is going to be solved. I will basically be able to create animations on my iPad on the go. Sounds like a dream, no pun intended 😊
And based on the history with Procreate the whole experience should be revolutionary great.
Save in Pinterest for later 😉