A little bit of self-introduction
I'm Anniko, an illustrator and creative designer. I've been working in different creative fields for over 12 years. Now I feel like I have enough personal experience to share with people who are working or would like to work in different creative spheres. I hope that my knowledge will help others on their way to become a better illustrator, designer or overall a visual artist.
In my career as a creative, I've been involved in game industry, web design, branding, and advertisement. But I've never quitted illustrating as it was always a significant part of my daily job. I took part in several illustration exhibitions over the years, and I always kept sketching in my notebooks. A couple of years ago I finally decided that illustration is what I'm most passionate about in my work. And that's where my journey began 🙂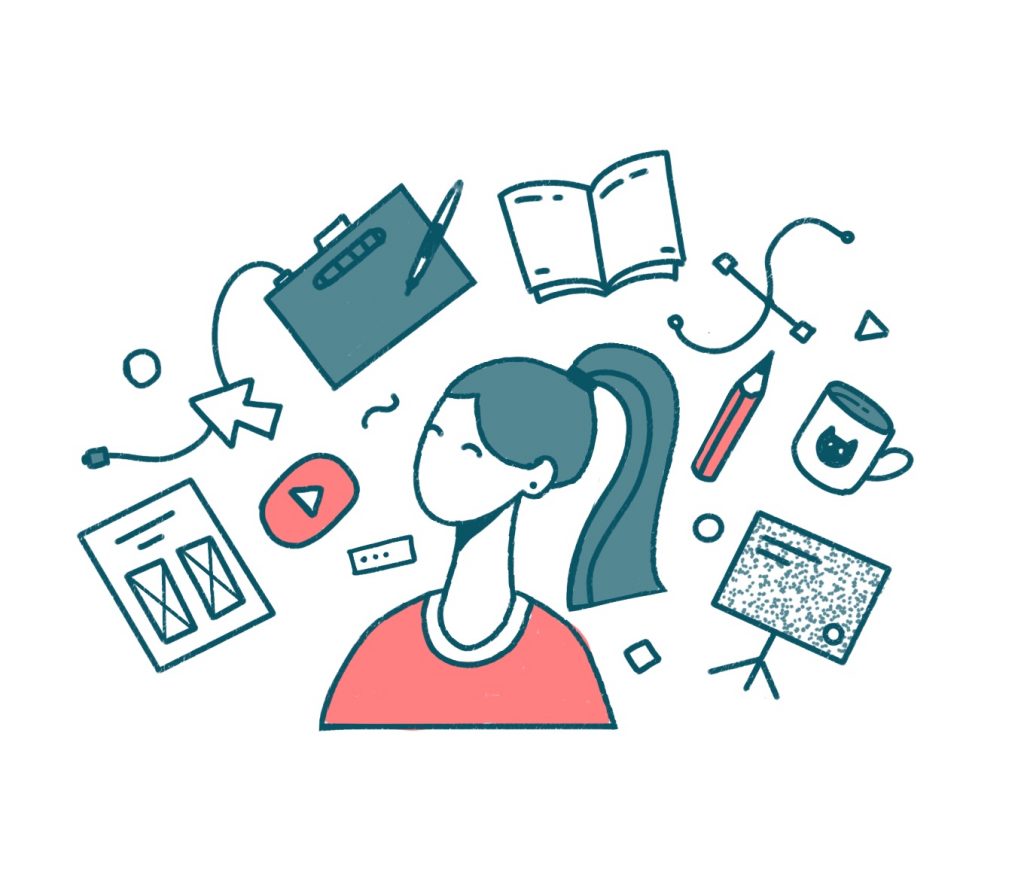 I'm really glad I've got this complex creative background. It allows me to work on illustrations from a design perspective and implement my knowledge of different industries and their requirements into my work.
I'm really lucky to have turned my passion into a profession that brings me both income and joy.
And if my tips and guides will inspire others to create and express themselves through art, I'd be more than happy to provide this help.
The idea of starting this blog has been knocking on my door for a while now, and finally here I am – writing my first post. 😀
I also have an Instagram account where I post my works on a regular basis. So if you'd like to stay updated on my illustrations and working process feel free to follow me there
Many of my subscribers ask about my background and how I got to where I am at this point in life. So I decided to cover this topic in here.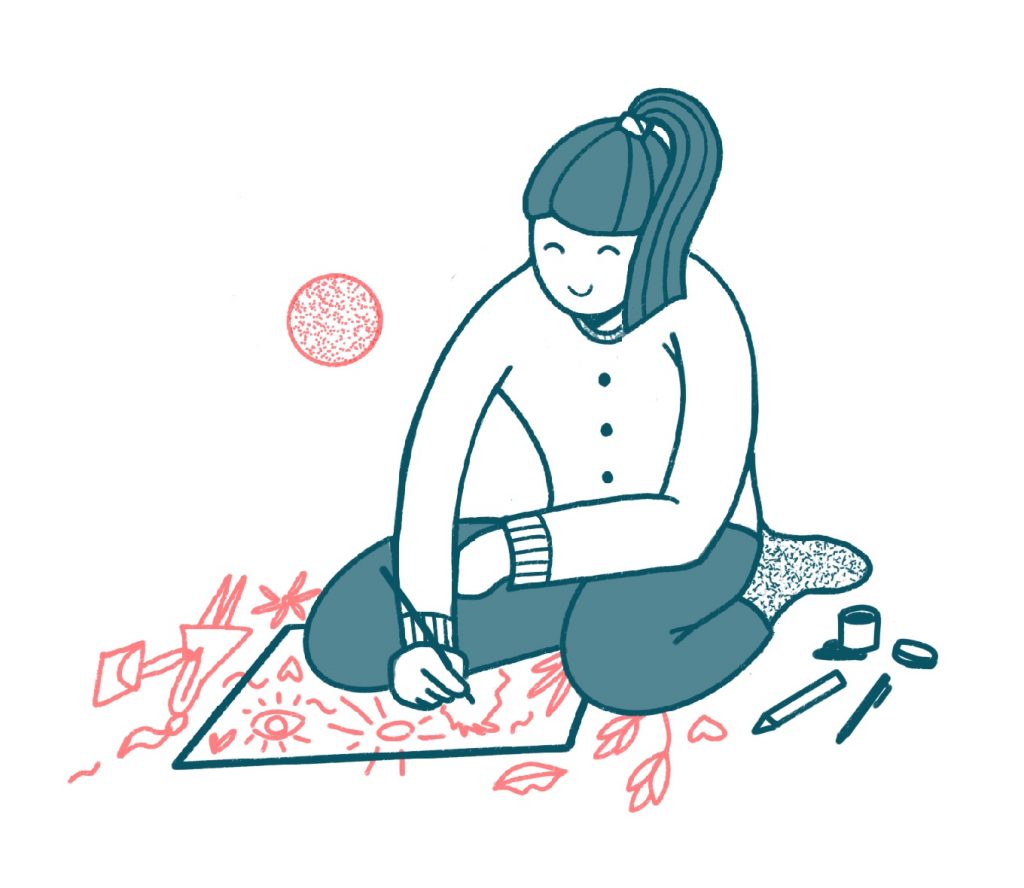 I was born in Ukraine, in its Southern part near the seaside. As a child, I could spend hours drawing. Growing up I was mesmerized by art books and anatomy studies left by my grandmother, a painter herself. I knew I wanted to do something in the arts. That's why I attended additional art classes during my school years.
Not many people know that my first degree is in economics (yikes). I went to university to study foreign affairs just to realize on the second year of education that it was really not my cup of tea. I finished it though combining my half-time studies with work as a designer in a web studio. The desire to create could not be denied. Those were times of constant learning, studying new programs and adapting to a completely new industry. Eventually I've made up my mind to choose the creative path once and for all and to continue my design education.
I moved to another country and entered the British Higher School of Art and Design. I graduated with a degree in Graphic design. Needless to say it was a game changer for me.
Currently I'm living in Moscow with my nice little family of two and working in advertising agency.
Hopefully I covered enough of my background story.
Another reason to create this blog is to better understand my craft, structure my own knowledge while sharing what I'm passionate about with like-minded people.
Life is all about evolving and getting better at what we do. I try to learn new things every day, it can be through studying art, observing other artists, working on my own projects and experimenting with it. It may be not easy but it's always super rewarding to see cool results. So why not making it easier for others and having some fun in the process 🙂
In my free time, you can find me riding a bicycle, reading, watching a sci-fi movie / Netflix documentaries or playing a video game 🙂
I really hope that you will enjoy reading my blog and find my future posts useful.
My blog is definitely for you if you're:
A creative person from any sphere who loves art and creativity.
A designer/illustrator who has just started a career and wants to improve his/her skills.
A professional who is curious about the work and life of a fellow creative.
I would love to hear your suggestions on topics you might want me to cover in this blog, so be nice and leave a comment below.