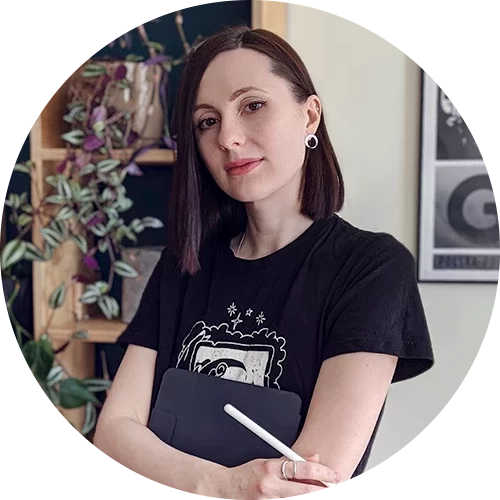 Anna Kuptsova
illustrator, creative designer, art director
My name is Anna, I'm an illustrator, art director & creative designer from Ukraine. My whole life is set around art, creative industry and digital technologies. I'm currently represented by Bright international illustration agency and most of my work lies in this sphere.
Over the last 10 years I had an opportunity to work with great clients and companies on various fascinating projects. Just to name a few: Samsung, Medium, Wacom, Esquire, Bacardi.
As my experience grew over the years and I achieved more success in creative sphere, I wanted to share my knowledge with everyone who is interested in art and building the career as visual artist. That's why I started my Art Blog.
But as I get so many questions and requests for advice, it's hard to do that in a blog format. I'd like to be able to provide a better help. And this means a personal approach to every individual case and matter. That's why started to offer my professional assistance to everyone in need of it. If you are looking for 1 on 1 coaching and consulting, I'd be happy to help.
If you need help with your Portfolio, Career or Particular project, feel free to book a Consultation session with me.
This is for You if you are...
All of my consultations are always 1:1. Personalized approach is a key to successful results in my opinion.
In order for me to be able to help first I always spend some time getting to know the project, portfolio or a particular task in question.
It can take from a day to a week in certain cases. This time is Not included into the session duration.
Only after that I give my professional advice on the issue.
Obviously some tasks are more complex than others. For example reviewing the portfolio differs from giving an advice on a particular web design project. That's why the price for 1-hour session varies depending on the task.
The minimum price starts at USD 50 per hour. Of course I will be able to tell the exact pricing after I get to know and understand the individual issue. I will always tell the price before we set up the coaching session.
The coaching/consulting session can last several hours if needed. It's up to you to decide. But a minimum cost is always equals the 1-hour price for a particular task.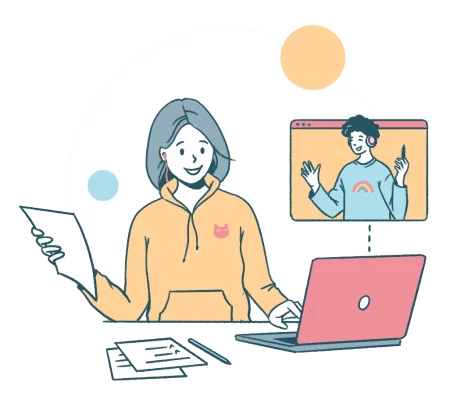 2. I will get back to you regarding your
request
3. We will Book 1:1 session at
convenient time